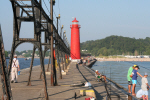 Look at my online photo album filled with photos from my vacations and the family. Click on the Vacation Photo Link on left
Above Grand Haven, Mi Pier, click photo to enlarge.
John B. Kraft's, 1873 German Bible
Click here for the German Bible
Helen (Spaulding) Kraft's, 1860 English Bible
Click here for the Spaulding Bible 1860
Holy Matrimony Wedding Certificate 1867
Click here for the Certificate
Nashville, Michigan, Graduation Class of 1937
Grand Rapids, Michigan, Mulick Park School, Class of 1958, 6th grade
Our local Businesses you can trust for exceptional service, click on links. I recommend but do not Guarantee.
Knight of Columbus Hall - Paul Arbanas
Dedication
This web site is dedicated to my ancestors who came to Kent County, Michigan in the early 1800s. Kent County was a wilderness at the time but the families survived the hardships. The families of Kraft (1869), Cook (1836), Patterson (1828), and Spaulding (1836) were among the first to arrive in Kent County, Michigan.
Edward Spaulding lived in Jamestown in the year 1619 and endured the Indian Massacre that occurred in the Virginia Colony on Good Friday, March 22, 1622. About 347 people, or almost one-third of the population of Jamestown were killed by attacks of the Powhatan Confederacy under Chief Opechancanough.
Please visit Matthew's dedication to his Grand Mother.
Family History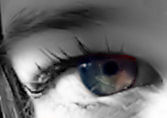 Please visit the family history pages. Click Here
Special Page