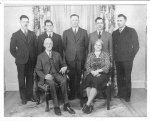 From Left, top row
Alfred, Edgar, Eugene, Wilson, Herb
Bottom Row
Robert and Mary Jane
Photo from Donna of Canada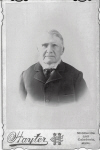 George B. Kraft
George lived on Kraft Ave, Kent County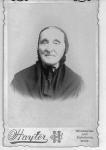 Esther (Bingeman) Kraft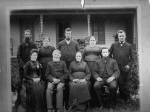 Bingeman Family
George B. Kraft and Ester (Bingeman) Kraft are in the center.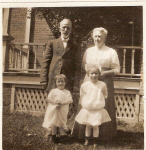 George Bechtel and Sally (Erb) Kraft
Children Unknown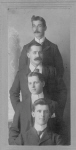 Kraft Brothers
Top - Noah Kraft
3rd - Urias Kraft
2nd - Alfred Kraft
Bottom - George Kraft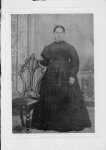 Anna Esther (Wismer) Kraft
Wife of John B. Kraft

The Krafts
Back Row
Alfred - John - Robert - George - Noah
Middle Row
Urjas - Ester - John - Lydia
Front Row
Laura - Sara - Dal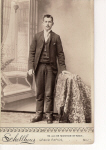 Urias Kraft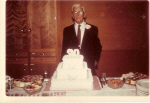 George W. Kraft 90th Birthday party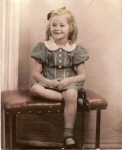 Loraine Kraft
Daughter of George W. Kraft

Erb house, but owned probably owned by Daniel Wismer Sally (Erb) previously
Bridgeport Canada
Robert and George Kraft on Porch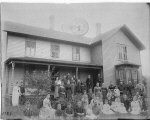 Kraft House in Canada 1889
Family Reunion

Kraft House (Brick) Kent County

George B. Kraft's Home
1895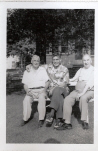 Ed, Noah Kraft and Frank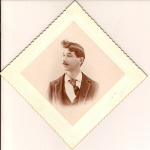 Noah Kraft

Edwin's wedding Document

Edwin Kraft - George W. was his brother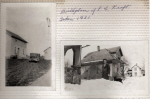 Birth Place of Edwin Kraft
1931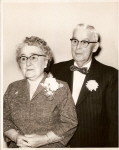 Edwin and Erma (Ulhl) Kraft

25th Anniversary wedding document

Guests of 25th Anniversary

Guests of 25th Anniversary

Louis Kraft's Baptism
Edwin's Son

Pearl Kraft's baby record
Daughter of Edwin and Lida

Pearl's Birth records
Edwin Kraft

Clipping of Pearl Marjory Kraft
Obituary of Edwin and Lida

Wismer home is Canada
Marion, Kansas, daughter live in Okalahoma near Jefferson.
Angeline (Wismer) Siebert with Hat
Her sister Laura Mc Alister and daughter in fron of the school she teaches.

Joe Webero, George Kraft and Hettie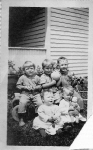 Lewis Kraft, Arket Baby, Marine Martins, Summer Varney, Raymond Green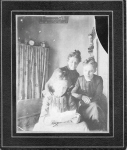 Hettie Vicent Courtland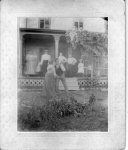 Joe Webeso George Aunt Hettie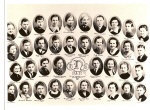 Lewis Kraft, 2nd row from bottom, far right. Edwin's son
1937